Philips AVENT Comfort Single Electric Breast Pump 舒適單邊電動吸乳器



More comfort, more milk
Breast pump with massage cushion

Natural

Includes 4oz bottle
More comfortable pumping position due to unique design
The breast pump has a unique design, so your milk flows directly from your breast into the bottle, even when you are sitting up straight. This means you can sit more comfortably when pumping: no need for you to lean forward to make sure all your milk ends up in the bottle. Sitting comfortably and being relaxed when pumping, naturally helps your milk to flow more easily.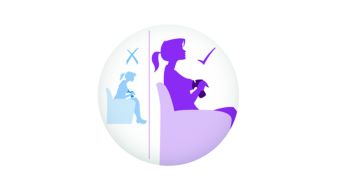 Features a gentle stimulation mode and 3 pumping settings
When switched on, the pump automatically starts in gentle stimulation mode to get your milk flowing. Then choose from 3 pumping settings to make milk flow most comfortable for you.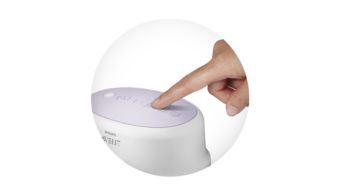 Soft massage cushion with warm feel
Our massage cushion has a new soft velvety texture that gives a warm feel to the skin for comfortable, gentle stimulation of your milk flow. The cushion is designed to gently mimic your baby's suckling to help stimulate let down.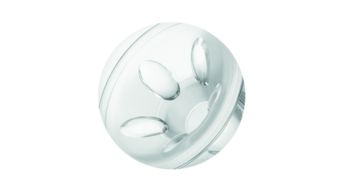 Includes our Natural bottle and nipple for natural latch on
The wide breast shaped nipple promotes natural latch on similar to the breast, making it easy for your baby to combine breast and bottle feeding.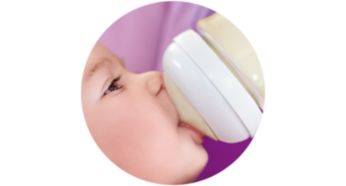 Compact lightweight design
The breast pump has a compact design, which makes it easy to hold and position on your breast. The small, lightweight base unit can easily be placed within comfortable reach for full control when pumping. For extra convenience in transport and storage, the tube simply wraps around the base unit. Easy to use on the go with batteries.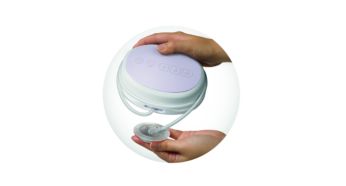 Intuitive assembly. Easy visual matching of parts
Easy visual matching of parts for intuitive assembly.




Compatible with other Philips Avent feeding products
This breast pump can be used in combination with other feeding products in the Philips Avent range, including our Classic bottles and milk storage containers. Philips Avent also provides a range of breast care accessories to help you breastfeed for longer and enhance your comfort.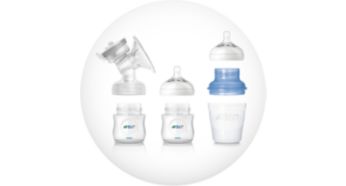 Easy cleaning due to the small number of separate parts
Cleaning is easy, thanks to the small number of separate parts. Your milk will never come into contact with the tubing and base unit. All parts are dishwasher proof, except the electrical parts.

Easy operation at the touch of a button
A single electric breast pump is ideal for moms who pump milk frequently and value being able to pump effortlessly, at the touch of a button.
Technical Specifications
Country of origin
England : Yes
What is included
Breast pump body : 1 pcs
Base unit incl. tubing : 1 pcs
Standard size cushion : 1 pcs
Natural bottle 4oz : 1 pcs
Extra soft newborn flow nipple : 1 pcs
Sealing disc for milk storage : 1 pcs
Breast pad sample packs : (2 Day pads & 2 Night pads) pcs
Spare diaphragm : 1 pcs

Ease of use
Breast pump use

Intuitive assembly

Easy cleaning

Fully compatible range
Material
Breast pump : Polypropylene
: BPA free*
Bottle : Polypropylene
: BPA free*
Nipple : Silicone
: BPA free*
Breast pump
Material : BPA free*
Design
Breast pump design : Compact design
Bottle design : Ergonomic shape
: Wide neck
Development stages
Stages : 0 - 6 months
Functions
No leaning forward : Sit in a comfortable position
Settings : 3 Expression settings
: 1 Stimulation mode
Soft massage cushion : Gentle stimulation
Philips AVENT舒適單邊電動吸乳器
更舒適,自然擠出更多母乳
配備按摩墊的吸乳器
設計獨一無二,令吸乳位置更舒適
吸乳器採用獨一無二的設計,即使直坐,母乳也能直接由乳房流入奶瓶。這表示,吸乳時您可更舒適地安坐:無需向前傾,確保所有母乳流入奶瓶。吸乳時舒適安坐、感覺放鬆,自然有助母乳更容易流動。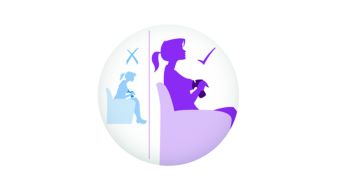 備有輕輕刺激模式和 3 種吸乳設定
開啟時,吸乳器自動以輕輕刺激模式控制奶流量,然後從 3 種吸乳設定中選擇對您而言最舒適的奶流量。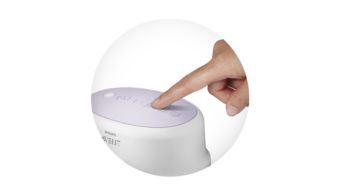 柔軟按摩墊帶來溫暖感覺
按摩墊的細緻柔軟質地煥然一新,帶來溫暖感覺,有助出乳。而在吸乳期間更能模彷嬰兒輕柔的吸吮動作,可刺激奶流量。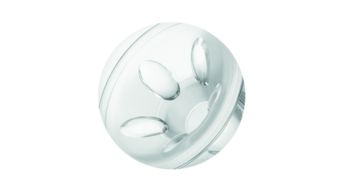 包輕巧 Natural 奶瓶和奶嘴,方便自然銜住
仿母乳的寬奶嘴設計提供更貼近母乳的餵哺感受,令您的寶寶更容易同時適應母乳及奶瓶餵哺。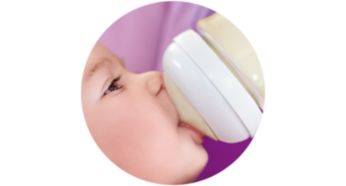 輕巧設計
吸乳器採用小型設計,方便握緊並放在乳房上。基本裝置小型輕巧,吸乳時可輕鬆放在容易觸及的地方,讓您全面掌控。為了方便攜帶和存放,吸管簡潔地纏繞著基本裝置,插入電池即可方便外出使用。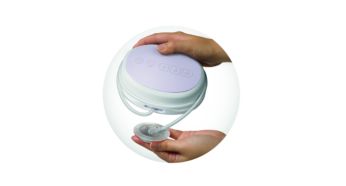 直觀配件。在視覺上裝配部件簡單清晰
在視覺上裝配直觀部件簡單清晰。




兼容其他 Philips Avent 餵哺產品
此款吸乳器可結合其他 Philips Avent 系列的餵哺產品使用,包括 Classic 奶瓶及母乳儲存容器。Philips Avent 亦提供乳房護理配件系列,有助延長母乳餵哺,令您更感舒適。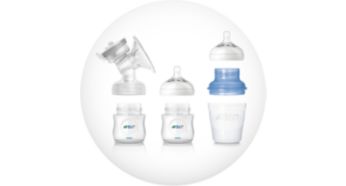 分離式部件的數目少,有助快速清潔
分離式部件的數目少,有助快速清潔。您的母乳絕不會接觸到軟管和基本裝置。除了電子部件,所有部件均可用洗碗機清洗。

一按簡易操作
單邊電動吸乳器只需一按即可使用,最適合經常吸乳且重視輕鬆吸乳的媽媽們。
技術規格
原產地 : 英國
包含物件
吸乳器機身 : 1 件數
基本裝置包括軟管 : 1 件數
標準尺寸的軟墊 : 1 件數
Natural 奶瓶 4 安士 : 1 件數
超柔軟、新生兒奶嘴 : 1 件數
密封碟方便儲存母乳 : 1 件數
乳墊包裝樣本 : 2 (2 個日用乳墊和 2 個夜用乳墊) 件數
備用薄膜 : 2 件數
旅行袋 : 1 件數

成長階段
階段 0 - 6 個月
功能
無需向前傾 : 以舒適的姿勢安坐
設定

柔軟按摩墊 : 輕柔刺激
物料
吸乳器 : 聚丙烯
: 不含 BPA*
奶瓶餵哺 : 聚丙烯
不含 BPA*
奶嘴 : 矽膠
: 不含 BPA*
吸乳器
物料 : 不含 BPA*
設計
吸乳器設計 : 設計輕巧
奶瓶設計 : 人體工學外形
: 寬瓶頸
方便易用
使用吸乳器
2-Year Warranty : This product is warrated against defects in workmanship and material for a period of two years. The 2-year warranty period is calculated from the date of purchase of the Product.